PCI wins gold again at the Heinze Architects' Darling Awards 2022
Another double victory at the brand award: first place in the 'Adhesives/Mortars' category and third place in the 'Waterproofing' category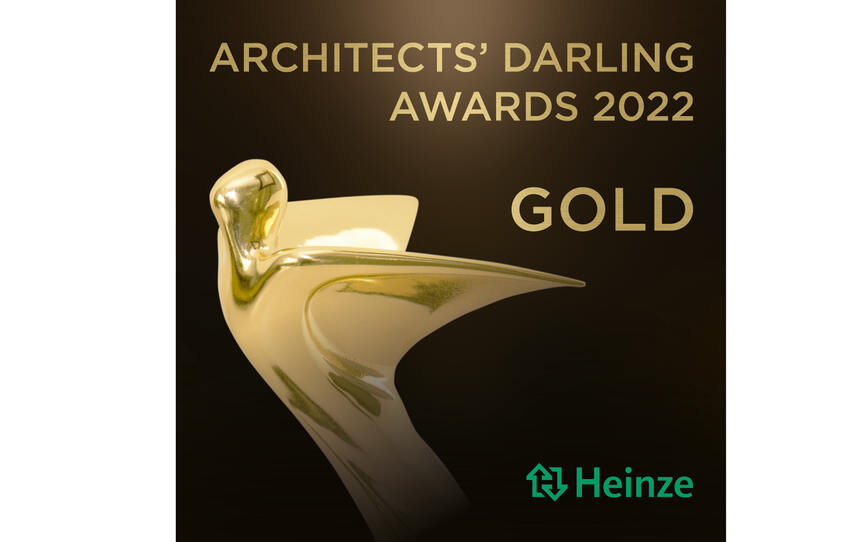 PCI has again won the coveted 2022 Heinze Architects' Darling Award in Gold in the category 'Adhesives/Mortars' of the Brand Award. In the category 'Waterproofing', PCI was the only construction chemicals company among the first-place winners to take third place. Around 1,800 architects and planners made their choice from various categories in 2021 as part of the largest industry survey of the year. They chose their favorites from more than 200 manufacturers and brands in the construction industry.
At the grand awards ceremony on November 9, 2022 in Celle, the awards were presented in 24 product categories and 14 categories for overarching marketing disciplines. Like last time in 2020, PCI won the Gold Brand Award in the 'Adhesives/Mortars' category, and the company took third place in the 'Waterproofing' category. The gold and silver awards in this category went to companies that do not belong to the construction chemicals sector. The architects and planners surveyed were convinced by the holistic PCI portfolio in both product categories with high-quality, reliable and durable products that are very easy to work with.

"Our maxim is best quality with regard to all product properties - easy processing, reliable application, ecologically harmless ingredients. The double award in gold and bronze makes us proud and shows once again that our system solutions are convincing all around", says Stephan Tschernek, Head of Marketing PCI Group, who is pleased about the double victory.

In recent years, the PCI Group had already won the award several times in different categories, most recently in 2020 with the PCI brand with two product awards in gold and in 2019 with the THOMSIT brand for the best image/corporate film.

The Architects' Darling Award from Heinze Verlag has been presented since 2011. In addition to the product awards, which are judged according to various criteria such as personal advice, good experience and trust in the brand, a top-class team of media/communication experts and well-known representatives of international architecture firms determine the winners of the jury awards. The award is organized by the information service provider for the construction industry, Heinze GmbH in Celle.