PCI Durapox

®

Finish
Washing aid
for epoxy resin joint grouts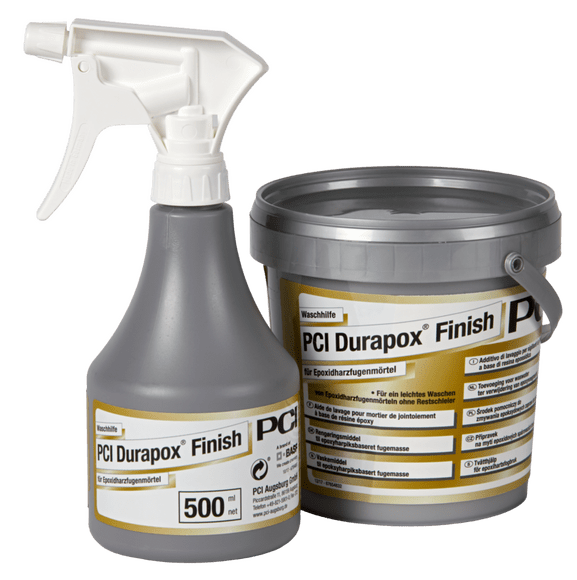 Washing aid
for epoxy resin joint grouts
Areas of application
For indoor and outdoor use.
For walls and floors.
For easy washing of epoxy resin grouts without leaving a film.
Suitable for glass tiles, glass mosaic and ceramic tiles and mosaic.
Product features
Prevents leaving a film when grouting.
Ready to use.
Easy to apply, available as spray bottle or powder.
Liquid, in a spray bottle for directly spraying the covering.
Concentrate, to be added to the wash water.
Forms of delivery:
500-ml-bottle/ 750-g-pail
Downloads
Safety data sheet (500 ml)
Safety data sheet (Konzentrat)