PCI Pecitape

®

90° I
Prefabricated internal corner
for waterproof corner and perimeter joints, pipe culverts and floor drains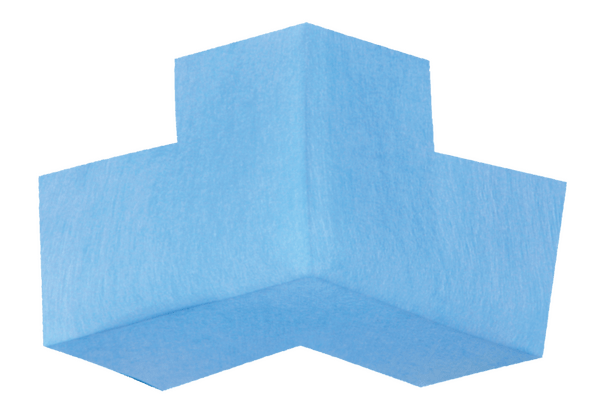 Prefabricated internal corner
for waterproof corner and perimeter joints, pipe culverts and floor drains
Areas of application
indoors, outdoors, floors, walls
Product features
Fleece-lined prefabricated internal corner (matching PCI Pecitape 120).
Total width: 100 mm, 0.5 mm thick.
For waterproofing external corners in combination with PCI Apoflex, PCI Lastogum, PCI Seccoral, PCI Pecitape Bond, PCI Pecilastic W, PCI Pecilastic WS and PCI PAR 365 SMP parquet adhesive.
Very low emissions PLUS, GEV-EMICODE EC 1 PLUS.
Forms of delivery:
1-piece
Downloads
Licensing GEV EMICODE (EC1 PLUS)
Combined with product:
PCI Pecitape® 90° I