PCI Zemtec

®

1K
Cement based floor leveler
for residential and commercial buildings

Cement based floor leveler
for residential and commercial buildings
Areas of application
For indoor use.
Cementitous floor leveler for irregular concrete floors and cement screed surfaces.
Suitable for exposure to air-filled tires and solid rubber tires.
For direct use in dry areas in the interior, e.g. warehouses, workshops, basement rooms etc.
For layer thickness from 3 to 30 mm.
Product features
Fiber reinforced.
Pumpable, can be applied by machine, therefore high output possible.
Self leveling, easy to apply, requires little effort.
High abrasion resistance, suitable for vehicles with air-filled tires and solid rubber tires.
Forms of delivery:
25-kg-bag
Consumption calculator
Your Result
Quantity Required approximately
corresponds
This consumption calculation included in the program contains approximate values based on experiences which might considerably vary upwards and also downwards depending on the structure of substrate, type of tiles, different profiles on the reverse sides, type of tiling tools, work method a.o. Calculations are therefore not allowed to be based on these values. In case of larger projects we recommend to assess the consumption by making a trial surface. Applications in the combined method (buttering-floating) increase the consumption by approx. 20 to 25%. In case of powder products the data relate to the consumption of dry powder for easier calculation of the material requirement.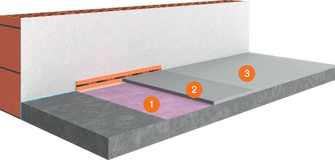 System for the repair of floor surfaces exposed to severe mechanical loads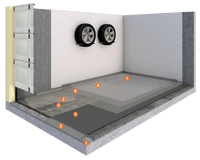 System Garage refurbishment PCI system solutions for refurbishing and improving the appearance of old garages
Downloads
Declaration of performance EN 13813 (CT-C25-F6-AR0,5)
Sustainability data sheet
Classification report EN 13501-1 (A2fl-s1)
Combined with product:
PCI Zemtec® 1K
Licensing GEV EMICODE (EC1 PLUS)
Combined with product:
PCI Zemtec® 1K