PCI PAR 365
SMP parquet adhesive
ideal for solid and finished parquet flooring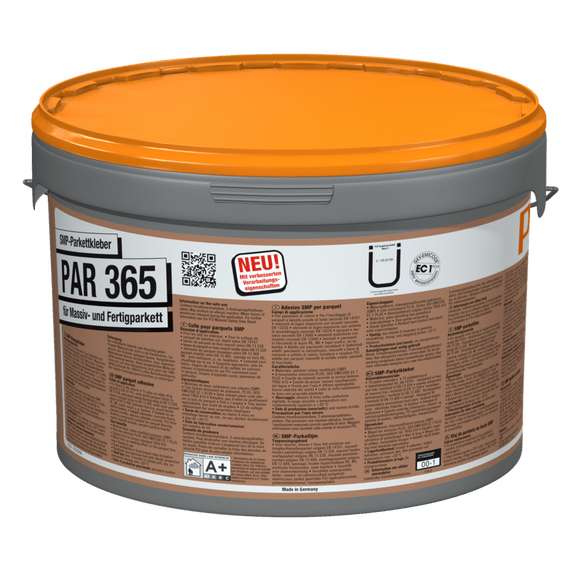 SMP parquet adhesive
ideal for solid and finished parquet flooring
Areas of application
For floors in the interior.
For bonding
- on-edge strip parquet to EN 14761
- solid wood parquet elements to EN 13226
- solid wood overlay flooring elements to EN 13228
- mosaic parquet elements to EN 13488
- multi-layer parquet elements to EN 13 489
- laminate flooring
- wood blocks RE (for use e.g. in administrative buildings, hobby rooms and in residential areas)
- wood blocks WE (for use e.g. in workrooms and rooms with similar wear without extreme climate fluctuation and exposure to vehicles and forklifts except for light loads)
- exotic wood, e.g. bamboo.
Suitable for underfloor heating.
Suitable for bonding PCI Pecilastic W flexible waterproofing membrane, PCI Pecitape 120 special waterproofing tape as well as PCI Pecitape 90° I prefabricated internal corner element and PCI Pecitape 90° A prefabricated external corner element as waterproof layer under parquet flooring in private bathrooms (moisture resistance class A0).
Suitable for bonding 2-layer and 3-layer parquet elements with tongue and groove on calcium sulfate flowable screeds from CASEA GmbH and Knauf Gips KG already at a residual moisture level smaller 1.5% (measured with CM meter). Suitable for use within the system with PCI Pecilastic U waterproofing and isolating membrane. The parquet elements must be approved by the parquet manufacturer for full-surface bonding.
Product features
Material basis: silane modified polymers (SMP).
Very low emissions PLUS, GEV-EMICODE EC 1 PLUS.
Solvent free to German standard TRGS 610; Giscode RS 10.
Water free, no swelling effect on the parquet flooring.
Ready to use.
Very good workability.
Good trowel-ridge formation.
Relatively hard adhesive bed with elastic properties.
Forms of delivery:
18-kg-pail
Consumption calculator
Your Result
Quantity Required approximately
corresponds
Your Result
Quantity Required approximately
corresponds
Your Result
Quantity Required approximately
corresponds
This consumption calculation included in the program contains approximate values based on experiences which might considerably vary upwards and also downwards depending on the structure of substrate, type of tiles, different profiles on the reverse sides, type of tiling tools, work method a.o. Calculations are therefore not allowed to be based on these values. In case of larger projects we recommend to assess the consumption by making a trial surface. Applications in the combined method (buttering-floating) increase the consumption by approx. 20 to 25%. In case of powder products the data relate to the consumption of dry powder for easier calculation of the material requirement.
Laying system especially for parquetry in bathrooms Laying system especially for parquetry in bathrooms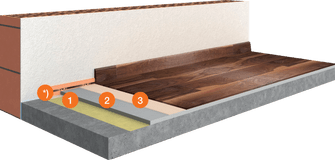 Laying system especially for parquetry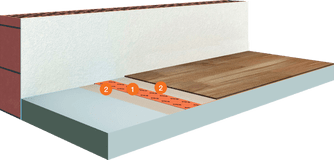 System structure and products
Downloads
Licensing GEV EMICODE (EC1 PLUS)
Combined with product:
PCI PAR 365