System II Balcony / Terrace
Laying system for all tiles and natural stone coverings in outdoor applications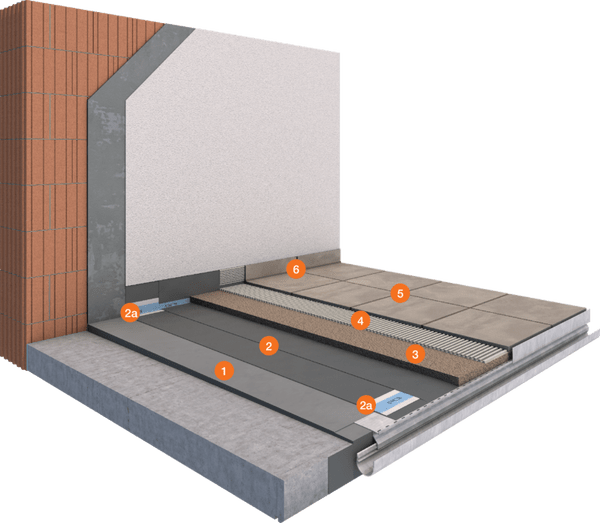 Laying system for all tiles and natural stone coverings in outdoor applications



Description
The System II Balcony/Terrace is intended for laying tiles and natural stone coverings on balconies and terraces. With an additional epoxy drainage mortar between the waterproofing product and the adhesive, this system offers additional security, especially when working on new buildings.
System advantages
For effective waterproofing and reliable installation in outdoor applications with PCI Seccoral® 2K Rapid.
The epoxy drainage mortar allows moisture to drain away over the waterproofing layer and provides an effective long-term moisture buffer.
If a liability agreement is concluded and the system is properly used: five-year guarantee for specialist contractors.
You need